Who We Are
Board of Directors
Advisory Board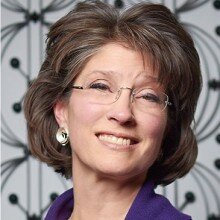 Advisory Board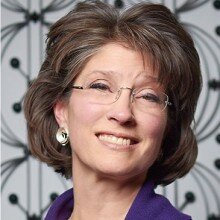 MarySue Barrett
President, Metropolitan Planning Council
MarySue has been president of the Metropolitan Planning Council since 1996. During her tenure, MPC has strengthened its relationships with regional decision-makers and is increasingly called upon to untangle local development and regional policy challenges.
Prior to joining MPC, MarySue served in former Mayor Richard M. Daley's first administrations, holding positions of increasing responsibility over seven years. She began her municipal government work in 1989 in the Mayor's Office of Intergovernmental Affairs and was promoted in 1993 to chief of policy, coordinating initiatives on public safety, economic and community development, and lifelong education.
In 1995, Mayor Daley recruited MarySue to serve as chief of staff to the Chicago School Reform Board of Trustees, a new management team charged with bringing revolutionary change to the Chicago Public Schools. MarySue counts Chicago's successful implementation of community policing and the city's successful bid to host the 1996 Democratic National Convention among her top accomplishments.
MarySue serves on the Advisory Boards of Metropolis Strategies, the Harris School's Visiting Committee at the University of Chicago, and Illinois Issues magazine. She is on the nonprofit board of Leadership Greater Chicago and is active with The Chicago Network and Economic Club of Chicago.
MarySue has a bachelor's degree from Northwestern University. She has been selected to participate in leadership exchanges sponsored by the International Women's Forum (1996), American Council on Germany (1996), Chicago Council on Foreign Relations (1997), British American Project (2003), Rockefeller Foundation (2009), and Brookings Institution (2008 and 2011). She completed a Leadership Greater Chicago fellowship in 1994 and was honored that same year as one of Crain's Chicago Business "40 Under 40."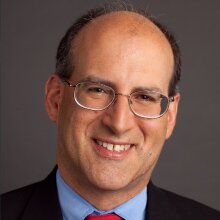 Advisory Board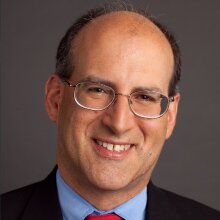 Damon Silvers
Director of Policy & Special Council, AFL-CIO
Damon A. Silvers is the Director of Policy and Special Counsel for the AFL-CIO. He joined the AFL-CIO as Associate General Counsel in 1997. Mr. Silvers serves on a pro bono basis as a Special Assistant Attorney General for the state of New York. Mr. Silvers is also a member of the Investor Advisory Committee of the Securities and Exchange Commission, the Treasury Department's Financial Research Advisory Committee, the Public Company Accounting Oversight Board's Standing Advisory Group and its Investor Advisory Group.
Mr. Silvers served as the Deputy Chair of the Congressional Oversight Panel for TARP from 2008 to 2011. Between 2006 and 2008, Mr. Silvers served as the Chair of the Competition Subcommittee of the United States Treasury Department Advisory Committee on the Auditing Profession and as a member of the United States Treasury Department Investor's Practice Committee of the President's Working Group on Financial Markets.
Prior to working for the AFL-CIO, Mr. Silvers worked for the Harvard Union of Clerical and Technical Workers, the Amalgamated Clothing and Textile Workers, and as a law clerk at the Delaware Court of Chancery for Chancellor William T. Allen and Vice-Chancellor Bernard Balick.
Mr. Silvers led the successful efforts to restore pensions to the retirees of Cannon Mills lost in the Executive Life collapse and the severance owed to laid off Enron and WorldCom workers following the collapse of those companies. Mr. Silvers served from 2003 to 2006 as pro bono Counsel to the Chairman of ULLICO, Inc. and in that capacity led the successful effort to recover over $50 million related to improperly paid executive compensation.
Mr. Silvers received his J.D. with honors from Harvard Law School. He received his M.B.A. with high honors from Harvard Business School and is a Baker Scholar. Mr. Silvers is a graduate of Harvard College, summa cum laude, and has studied history at Kings College, Cambridge University.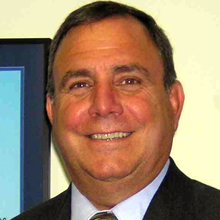 Advisory Board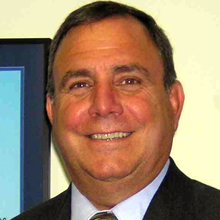 Tom Villanova
President, Chicago Building and Construction Trades Council
Thomas Paul Villanova currently serves as President of the Chicago and Cook County Building and Construction Trades Council and is a lifelong resident of the Chicago area. Tom has been married to his wife, Mary, for 28 years. His children are his pride and joy. His son, Tommy, is a graduate of Marquette University and is a financial analyst for JP Morgan. Tom's daughter, Gina, is a graduate of St. Louis University with a degree in Criminal Justice and Philosophy.
Tom started his Local 134 IBEW electrical apprenticeship in November 1972. He was chosen "Apprentice of the Year" in the third year of his apprenticeship. After graduating from his apprenticeship, he worked at various levels as Steward, Foreman and General Foreman. In August 1989, he was appointed full time instructor at Local 134 IBEW Apprentice School. In July, 1994, he was asked by Business Manager, Mike Fitzgerald, to join the Local 134 staff as Business Representative. He was responsible for a construction area and negotiating collective bargaining agreements in manufacturing, public sector and construction. On July 25, 1998, Tom graduated from Antioch University with a Bachelor's Degree in Labor Law Studies.
In March 2004, Tom was elected President of the Chicago and cook County Building Trades Council which represents 24 trade unions with one hundred thousand members.
Tom is on the Board of Directors of the Italian American Labor Council. He is also the Secretary of the Board of Directors of the Chicago Southland Economic Development Board and Past Chairman of the Metro Southwest Alliance.
Tom was appointed to serve on the Governor's Commission on opportunity in State Public Construction and the Governor's State Labor Advisory Board.
The Chicago and Cook County Building and Construction Trades have a full commitment to bring young people into their apprenticeships. Tom sat on the Board of Directors for the ACE Tech Charter High School in Chicago and is a member of the Education to Careers City Wide Advisory Board.
Tom is on the Zoning Board of Appeals for Orland Park which oversees construction variances. Tom was appointed by Orland Park Mayor Dan McLaughlin to serve as the Vice President of the Orland Township Democratic Committee.
Tom, along with other senior labor officers, sits on the Amalgamated Bank of Chicago Labor Council as its past Chairman, which is an advisory body to the bank on financial matters important to the labor community and its membership.
Mayor Richard Daley appointed Tom to the 21st Century Commission to study where the City should be in 20 years. The Mayor also appointed Tom to the Olympic 2016 Committee. In 2008, Tom was appointed to the Metropolitan Pier and Exposition Authority Board of Directors.
Mayor Rahm Emanuel appointed Tom to the Chicago Infrastructure Trust Advisory Board, the Fisk & Crawford Power Plants Task Force and Mayor Emanuel's Transition Team.